Here's when the OnePlus 5/5T and OnePlus 6/6T will receive Android 10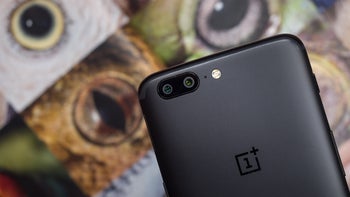 Last year was quite the turning point for OnePlus in regards to software updates. The OnePlus 6T launched with Android 9 Pie pre-installed and the company promised to update the entire OnePlus 3 and OnePlus 5 lineups in addition to their respective T-branded variants. This year, the company wants to keep up the momentum.

Speaking at the OnePlus 7T series launch event in London, the company announced that last year's OnePlus 6 and OnePlus 6T will begin receiving Android 10 and Oxygen OS 10 later this month. This follows the rollout for the OnePlus 7 and 7 Pro which began rolling out in September, shortly after Google released the update for its own Pixel smartphones.

Owners of the OnePlus 5 and OnePlus 5T, two devices that were originally released back in 2017, will unsurprisingly have to wait a little longer. Specifically, OnePlus says the update will begin rolling out during the second quarter of 2020 which means it could land at any point between April and June. This coincides with the Android 9 Pie rollout schedule for the OnePlus 3 devices which saw the update arrive in late May.

On a related note, OnePlus confirmed that the OnePlus 7T, OnePlus 7T Pro, and OnePlus 7T Pro McLaren Edition will be shipping with Android 10 and Oxygen OS pre-installed. These new devices will begin shipping later this month.