On the prepaid front, NET10 adds extra high-speed data to several plans
3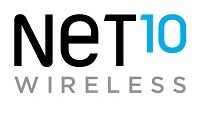 TracFone subsidiary NET10 Wireless has sweetened some of its rate plans for those that opt to bring their own phone (BYOP) along for service.
In lieu of 3GB of data at LTE speed, NET10 is offering 5GB of data on its Unlimited Monthly and Unlimited International Long Distance Plans.
For $50 per-30 days, customers can get unlimited talk, text, and unlimited data with the first 5GB at full 4G speeds. If you opt to auto-refill your plan every month, the plan drops to just $45 per-30 days. The Unlimited Long Distance plan offers the same features for $65 per-30 days, but also includes unlimited international calling, including mobile-to-mobile to Mexico, India, Canada, and China. Auto-refill reduces that plan to $60 per-30 days.
The BYOP promotion applies to NET10's Upgrade plans, which all have unlimited talk, text, and 5GB of high-speed data, along with some international calling, but also offer discounts to buy an upgraded phone every 6, 12, or 18 months. Those plans respectively cost $80, $70, and $60 per-30 days.
Finally, NET10's Family Plans get some extra high-speed data love too, along with unlimited talk and text. 2 lines are $90 per-30 days, 3 lines are $130 and 4 lines are $170. All have a $5 discount if auto-refill is selected.
NET10 operates on all four major wireless carriers, so your contract runs through, and you want to maybe save some money, these plans may be worth looking into. No word on how long the BYOP promotion will be in place.
via:
Prepaid PhoneNews