Official NFL Windows Phone apps for the St. Louis Rams, Chicago Bears, Carolina Panthers, and Baltimore Ravens emerge
8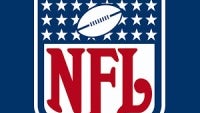 Fans of American football with WP 7.5 and WP8-handsets will find new official NFL apps for the St. Louis Rams, Chicago Bears, Carolina Panthers, and Baltimore Ravens in the Windows Phone Store. With this the number of official NFL apps for Microsoft's platform becomes 12. Although the NFL season is heading towards its conclusion, these should provide plenty of quality time to fans of the aforementioned teams.
The apps, developed by YinzCam (a company that makes official sports software and digital signs), offer the following:
- News: Real-time breaking news, previews of upcoming matchups
- Video: Video-on-demand clips of press conferences, coach and player interviews
- Photos: Gallery of game-time action
- Stats: Real-time statistics and scores from the official NFL stats engine, head-to-head stats of the matchup, player stats, drive-by-drive stats, box score, out-of-town scores around the league
- Standings: Division and conference standings
- Fantasy: Keep track of your favorite fantasy players
- Depth chart: Shown by offense, defense and special teams
- Social media: Aggregated twitter, one-click tweet of all media items, one-click Facebook posting of all media items
- Schedule: Schedule of upcoming games, and scores/stats of previous games from the season, ticket purchase for games
- Evolving home-screen: Pre-game, in-game, post-game, off-season countdown, draft-day
The programs are essentially identical, but their content is related to the specific teams. If your favorite team is missing, you should know that YinzCam currently works with 26 out of the 32 NFL teams, and is expected to publish more apps soon.
All official NFL applications are free and can be downloaded separately from the link below.
Download:
Windows Phone
source:
WPCentral