Now a penny will literally enable you to buy a Motorola DROID 2 through Amazon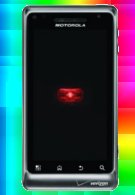 At long last, consumers can now experience one of the best Android powered handsets available on the market right now for dirt cheap! You'll only need to look at Amazon as they are now selling the Motorola DROID 2 for the easy to swallow price of $0.01 for new customers signing a 2-year contract. That's pretty remarkable when you consider how other similar handsets are priced higher, but then again, this is Amazon we're talking about.
As we've seen week after week since it first launched, there have been a handful of online retailers that kept on chopping away at its price – with Amazon finally getting it to its lowest level yet. Sure we're all still waiting for the day until we see this smartphone priced at free, but in the mean time, Amazon's offering is going to be the closest to that. In addition, they're throwing in free shipping with your purchase. However, it looks as though that this tempting offering is only available to new customers – so eligible upgrades do not need to apply.
Motorola DROID 2 Specifications
|
Review
source:
Amazon