Notion Ink Adam gets an alpha Ice Cream Sandwich ROM; new device coming to life soon
2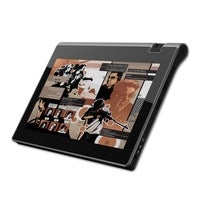 The
Notion Ink Adam
tablet is far from being the most popular one out there, but the company behind it is dedicated to treating its customers to some Ice Cream Sandwich goodness. The update is now available for download in alpha form, and a long video has been posted on the company's page outlining the improvements that it brings.
Of course, being an alpha build, this Ice Cream Sandwich ROM for the Notion Ink Adam still has a number of rough edges that need to be polished. Among those are making sure the camera, 3G radio, and light sensor work properly, as well as adding video acceleration for high quality YouTube videos and fixing HDMI sound.
It is also worth pointing out that
another Notion Ink device is expected to be released this year
. The hint comes from the company's CEO Rohan Shravan, who appears to be very enthusiastic about it. Here is what he had to share:
There is a change in NInk's strategy which was reflected in CES as well. You will seeing even lesser of NI in press. All meetings were private and confidential, and purely meant for business (in fact only business development team was at CES). Hence no public releases from CES, but there will be one coming next week, after which we will be sharing the developments on the next generation. Post the mentioned public release, we will be starting another blog. It will focus only on development, and we will again see a new device coming to life. Unlike last time where the hardware was mostly done out-house, this time every resistor, IC, bus lane, etc is designed and selected on the very computer working on this blog. We will try to involve as many professionals as possible so the new blog can become a reference for new developments!
Will it be a new tablet, successor to the Notion Ink Adam, or could the company be working on a smartphone instead? Only time will tell.