Nokia loses number one spot in Finland to Samsung
85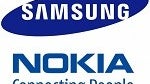 For the first time, Nokia's market share fell from the top spot in its home market of Finland, giving way to the juggernaut that is Samsung.
During the first quarter of 2013, Nokia moved 196,000 devices to Samsung's 211,000 units sold according to research from IDC. Nokia's market share in its home country fell to 33.6%, down from over 48% a year ago.
Samsung has proven to be the manufacturer to beat in the global market and Nokia is not the first OEM to feel the pressure. Apple not only competes with Samsung, but is also Samsung's customer and we all know that the two are embroiled in a never ending legal contest. In fact, all the other manufacturers have suffered at Samsung's success, Motorola, BlackBerry and HTC as well.
In fact, Nokia should be credited that it has been so effective at fending off Samsung. While Nokia is a few shipments shy of Samsung in Finland, in India,
the two are fighting it out
where Nokia has been outselling Samsung in the feature phone segment and is
making headway with affordable smartphones
like the
Lumia 520
. Samsung leads Nokia in smartphone shipments by a wide margin, however that is very small segment of the Indian market.
In volatile, developing markets like India, that is a good showing and a keystone to Nokia's continued success. Still, Nokia needs developed markets like North America and Europe to buy up its high-end devices, devices that drive advanced features and attract higher margins.
source:
The Wall Street Journal