Nokia holds commanding overall market share lead in India, Samsung the challenger
33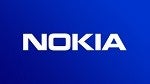 Next to China, India is one of the rising jewels in the mobile communication sector not only because of its large population, though that is a driver, but because the market penetration is markedly lower than China.
In 2012, 221 million handsets were sold in India, with growth fueled by the smartphone development, representing a 20% growth rate overall.
Smartphones are still a small portion of the market however, just about 7%, but that category saw growth of over 35% last year alone. Feature phones still own the market and continue to grow as well, with sales up 20%.
Who is selling all these phones? Most of them are Nokias. With 21.8% market share overall, Nokia sits on top with Samsung a distant second at 13.7%. When broken down by category, Nokia owns the feature phone segment at roughly 22% versus Samsung at 11%.
The tables turn in the smartphone category though, Samsung leads by a whopping 43% market share compared to Nokia's 13.3%. Sony holds third at 8%. Nokia's strategy to keep its affordable feature line is helping to keep the lights on for sure. While Nokia's success with Windows Phone on the Lumia line-up can be debated one way or the other, there is no doubt that the efforts are planting the seed. What will ultimately grow from that remains to be seen.
source:
Times of India