Nokia Reading ready for launch in few weeks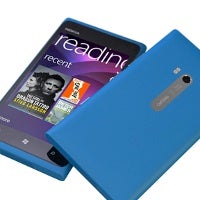 Nokia Reading
, Nokia's reading hub and bookstore, is one step away from its launch as an application for Nokia's Lumia series of Windows Phone handsets. The Nokia Reading app is also an important milestone setting the tone for a deeper and better differentiated Nokia Windows Phones.
Initially, the service will arrive in France, Germany, Italy, Russia, Spain and the UK, but it will continue rolling out gradually to other markets as well over the next year. Nokia Lumia 900, 800, 710, and 610 will all support the new application, so that makes it available on every Lumia handset released so far.
Nokia Reading focuses not only on popular English titles like The Girl With The Dragon Tattoo, One Day and The Adventures Of Sherlock Holmes, but also on local titles. This will allow non-English speaking countries where e-book sales were low, to get an easier access to digital books. A big collection of English classics will be available for free.
The books are categorized by either popularity or genre, and the books themselves are displayed on a white or black ground, with the black one more battery-savvy.