Nokia Lumia 720 and Lumia 520 get a price tag in Germany
16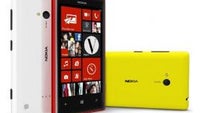 The Nokia Lumia 720 and Lumia 520 are the company's latest mid-range Windows Phone 8 handsets, offering a rich array of features without costing an arm and a leg. Or at least that's what their maker tried to convince us at the smartphones' unveiling, which took place in Barcelona last month.
At the event, a price tag of 140 euro was given for the Nokia Lumia 520 while the Lumia 720 was priced at about 250 euro. These figures, however, did not include tax, which explains why the smartphones will be a tad pricier in real life.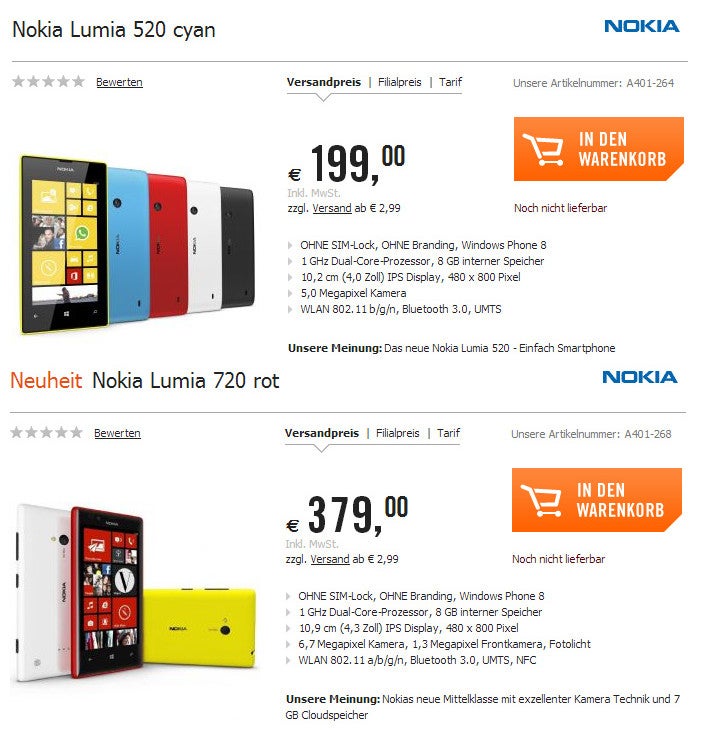 Pre-orders for the
Nokia Lumia 520
and
Nokia Lumia 720
are now being accepted in Germany. The former is priced at 199 euro (about $260) while the latter can be yours for 379 euro (about $495). Of course, that's without any long term commitment or carrier subsidy involved. Both can be had for as low as one euro after signing a contract with a local carrier.
No details have been given as to when the Nokia Lumia 720 and Lumia 520 will hit the shelves, but that should happen within the following weeks. Who's already thinking of getting one?