Nokia Lumia 610 to receive software update
3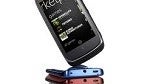 The anticipation is building around Windows Phone 8, but Microsoft, Nokia and other OEMs are still supporting the current generation devices.
This holds true for the
Lumia 610
, an affordable and good quality Windows Phone 7 handset, which is on deck to receive an update to make the device perform better. Recipients of the upgrade may expect improvements in general system performance and with the camera as well as with overall usability.
No, this is not Windows Phone 7.8, but it is gratifying that details are still being attended to. The update will roll out at different times to different regions. If you have a Lumia 610, you will receive a notice that an update is available and you will be able to install it using Microsoft Zune on your computer.
Nokia states that if you recently purchased a Lumia 610, you may already have these new features. Let us know if you notice a change in performance on your Lumia.
source:
Nokia Developer Blog