Nokia Asha infographic shows the best of each handset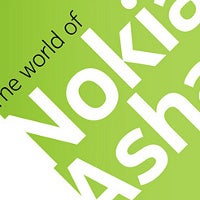 Nokia's Asha series
of devices represent the company in the low end, feature phones, and that's what keeps Nokia afloat recently as its Symbian smartphone sales collapse and Windows Phone has not yet gained traction. And now to better understand the Asha Series 40 lineup, the Finns have released an infographic detailing the specfics for the models released so far.
The infographic includes everything from the first wave of Asha phones - the extremely affordable full QWERTY-packing Nokia Asha 200, to the Asha 303 and 300 with their 1GHz processors - to the second wave, represented by the Asha 302, the first device in the series with corporate email, encrypted data and push email for business use.
We can only guess what will come next for the Asha lineup, but if we are to trust the latest leaks, a completely touch-based Asha phone, the
Nokia 306
, is getting ready for primetime. For the time being, though, check out what the series has achieved so far in the graphic below.