Nexus 7 and Nexus 10 to start getting Android 4.4 tonight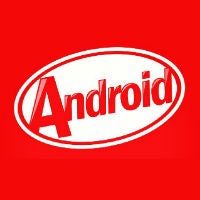 Good news for (many) Nexus 7 and Nexus 10 owners! Google has officially announced that the Wi-Fi only versions of the Nexus 10 as well as the Nexus 7 (2012) and Nexus 7 (2013) are slated to start getting the update to Android 4.4 KitKat tonight. Google hasn't said how long the rollout will take overall, but at least now we all know that it's time to start spamming the Software Update screen on our Nexus tablets.
Unfortunately, the news isn't so good for those with the Nexus 4 or the 3G/4G enabled models of the Nexus 7. Google has also said that the updates for those models are not ready just yet, but that they will be made available "soon". Of course, we've known "soon" to mean anywhere from a couple days to a few months, so that doesn't really help at all.
The tweets with the news hit the official Android feed just about 30 minutes ago at 8:52PM EST. When you start seeing the update hit your devices, let us know in the comments below (and remember, we don't really need to know if you
haven't
gotten the update. This is a rollout, not an instant release. Please be patient.)