Nexus 5X deal alert: $299/$349 for 16/32GB and a Visa gift card as well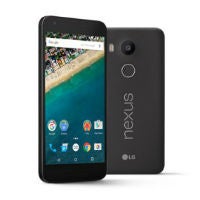 The Google Nexus 5X was never terribly expensive, but even so, it hasn't been too hard to find deals on Google's all-around smartphone. There have been deals pretty regularly ever since Black Friday, and the latest deal can be found on eBay. The deal will nab you free shipping, a lower pricetag on the phone and even a gift card on top of all of that.
eBay can be a tricky place, but the seller is BuyDig, a reputable source. The offer is solid as well. You can get a 16 GB Nexus 5X for $299, or a 32 GB model for $349. That alone would be a $50 savings compared to buying directly from Google, but this deal also includes free shipping and a $20 Visa gift card, which makes the offer that much better.
The 16 GB Nexus 5X listing did offer the choice between white or black at one point, but the white model sold out by the time we published this. The 32 GB version is only available in the carbon black.
Both listings claim that there are limited quantities, so we can't say how long this will last. Get in if you want it.