Newest Humble Mobile Bundle for Android gets you loads of great RPGs for just $6
1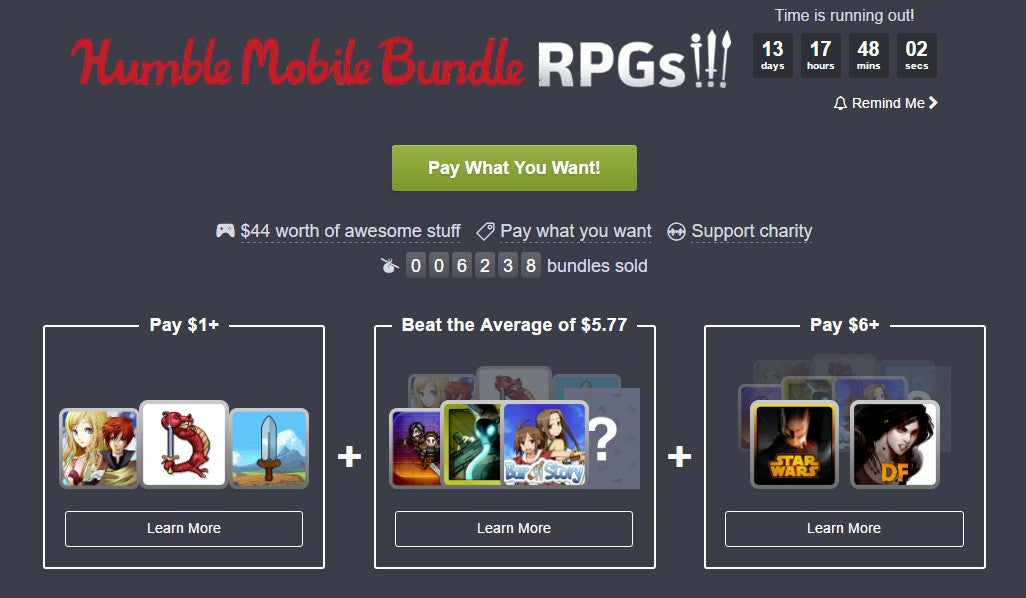 Humble Bundle is back with yet another pack of great games for mobile devices. The latest
Humble Mobile Bundle
targets those who love RPGs and own an Android smartphone or tablet at the same time.
It's true that
many RPGs
are available for free more often than not on the Android platform, but the selection offered by Humble Bundle includes games that cost up to $12 in the Google Play Store.
But no matter, since Humble Mobile Bundle is available for purchase for just $6 and includes eight games. Aside from the games listed, one or more titles will be unlocked in about six days, but their names haven't been announced yet.
There are three price tiers that you can select, each giving you access to a broader range of titles. The cheapest costs $1 and will get you three RPGs: Symphony of Eternity, Doom & Destiny and Evoland.
For $5.77, you will receive three additional games, as well as those that will unlock next week: Wayward Souls, Shadowrun Returns and Adventure Bar Story. If you want to buy all the games included in the bundle, you will have to pay slightly more: $6.
Shadowrun: Dragonfall – Director's Cut and
Star Wars Knights of the Old Republic
are the last two games that you'll get if you decide to pay the maximum amount.