Four Android MMORPGs to keep you entertained during the weekend
14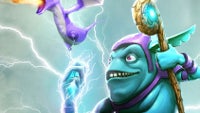 Dragons. Elves. Humongous bosses. Precious loot. Numerous waves of foes and fearless parties of brave heroes. Countless hours of fun and often sleepless nights.
This is just the tip of the iceberg when it comes to massively multiplayer online role-playing games, which have gradually grown in popularity over the past decade and are currently among the most popular game genres across all platforms, both desktop and mobile. Many claim that 2004's World of Warcraft kickstarted said genre and was the founding father of a subsequent wave of MMORPG titles that flooded the mobile game market. The killer combination between multiplayer and character evolution are just two of the numerous reasons that made the genre so well-received
As our smartphones gradually grow in display real estate and employ some serious graphics-crunching hardware power, MMORPGs for mobile devices become better and better. Some may argue that it's downright pointless to play a game of that type on a smartphone (due to the uncomfortable and somewhat limited control set, that is), and they'd probably be right - after all, the PC still reigns supreme in a lot of genres and MMORPGs are surely among them. Luckily, there is a rather big handful of titles that are perfectly suited for running on your mobile device and providing you with some multiplayer action on the go.
Let's delve in a bit and check out what are some of the best massively multiplayer online role-playing games for Android, the most widespread mobile platform at the moment.
Order & Chaos Online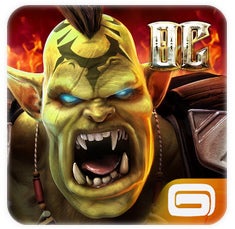 It's lauded as the "best MMORPG experience" on mobile devices and this claim does not stray away from reality indeed. Often compared to World of Warcraft, one of the most popular MMORPGs for PC, Order & Chaos Online has all the bells and whistles that make the game genre so attractive. You can choose among 5 different races (human, elf, undead, orc, and mendel) and four classes (warrior, monk, mage, and ranger).
After you've created your character and defined their looks, you get involved in quest after quest, delving deeper and deeper into the magical game world. As you level up, you'll be able to equip your virtual alter ego with more than 2,000 different pieces of gear and learn a large amount of the 1,000 available skills, perks, and spells. Character creation and customization aside, the game also flaunts the compulsory multiplayer elements that are extremely important for each self-respecting MMORPG – cooperatively-played dungeons and intense PVP battles.
Download Order & Chaos Online on Android
Arcane Legends: MMORPG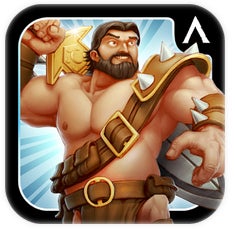 Enter Arcane Legends, another title that adopts the successful MMORPG formula - a foe-infested fantasy world, a plethora of quests, and a lot of multiplayer fun. It relies on humor and is one of the more relaxed and laid-back game of the genre that can be snatched from Google Play. It's of the hack and slash type, a popular variation of the RPG genre which is relatively easy to master. Back on Arcane Legends, the game has all the bells and whistles that make a worthy mobile MMORPG. First things first, the essential character creation allows you to choose among three time-tested classes - warrior, rogue, and mage.
You can also customize the looks of your hero and choose a nice in-game companion that will fend off your enemies (moreover, you gain a special bonus when your pet is happy). Apart from hacking and slashing your way through the quests in solo mode, you can, naturally, team up with other players and complete the tasks at hand faster. PvP battles are also on board, and numerous items, skills, and pets that can be unlocked as you level up.
Download Arcane Legends MMORPG on Android
Warspear Online MMORPG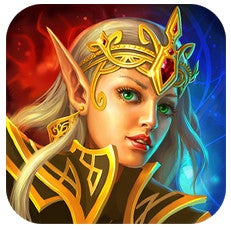 Who says all games shall sport 3D graphics? If the trendy three-dimensional role-playing games do no suit your liking, then the old-school Warspear Online MMORPG could be the one you're looking for. Despite its retro 8-bit graphics, the game has most of the bell and whistles that make a multiplayer RPG game a noteworthy one.
You'll be able to choose among four races and 3 different classes, but the amount of available quests is way more respect-provoking - with the 1,000 different tasks at hand and the plethora of ginormous bosses, Warspear Online will hardly bore you! If this happens by some reason, don't fret - after all, it's an MMORPG, so you can quickly get involved into a slew of player-vs-player arena events.
Download Warspear Online MMORPG on Android
The Infinite Black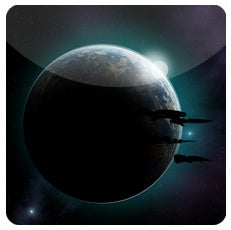 Enough with these fantasy-inspired games, let's turn our heads to the deep blue sky and the vast universe beside it. Enter The Infinite Black, a MMORPG set in the deep universe, which will put in in charge of a fleet of spaceships and also require you to manage your own interstellar corporation.
You won't be alone in space, as the game is rather popular and the playerbase is very active - you'd hardly feel lonely or board (provided that you are into space-based MMOs, that is). The game allows you to choose your own path and either be a financially-powerful mogul, focus on destructing and subversing your human opponents, or just roam the world and live the dream. Either way, The Infinite Black will probably not disappoint.