Newest Humble Bundle gets you some of the best indie Android games for just $5
Humble Bundle
is bringing another set of games to Android users around the world and doesn't even asks for too much money. Dubbed Humble Mobile Bundle – Indie Hits, the collection includes 11 games that anyone can buy for just $5.
As usual, there are three price tiers that consumers can pick if they don't want to spend the maximum amount and get all the games included in the bundle. So, for $1 you'll receive four games: Invert, Superbrothers: Sword & Sworcery EP, Alto's Adventure, and Pug's Quest.
The next tier is accessible for around $4.50 and unlocks four additional games: Vugnettes, Shooting Stars, Tower Dwellers, and Caterzillar. Finally, for at least $5 you'll get the maximum amount of games by unlocking three more titles: Framed 2, The Bug Butcher, and Snowball.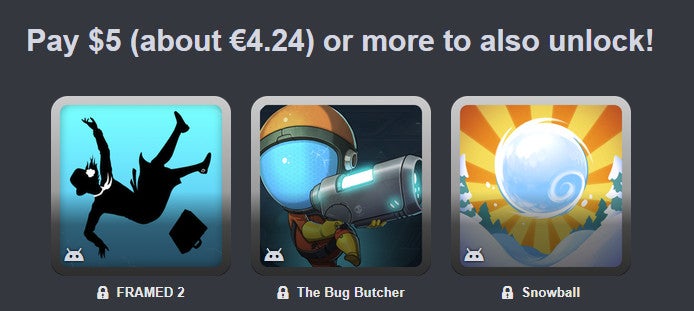 Keep in mind that the bundle is available for two weeks starting today, and all the games are compatible with Android only. Make sure to check the requirements for each of these games if you think your Android device is a bit older.