New iPhone expected on Sprint in mid-September
5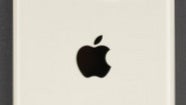 Here's something that got slipped under the door this morning, courtesy of a loyal reader of ours. We're being informed that the iPhone display sections at some Sprint retail stores are to be altered in the coming weeks. Changes include the installation of new counters, which must be in place by September 16.
How is this newsworthy? Well, Sprint outlets do not modify their iPhone displays unless there's a new phone coming, as our tipster notes. Perhaps the changes are being made in preparation of the new iPhones' arrival, which, if true, would mean that the
iPhone 5S
and/or
iPhone 5C
may be on Sprint's shelves on or around the aforementioned date. We must note, however, that iPhones have always been launched in the US on a Friday, while September 16 is a Monday. That's why September 20 seems like a much more likely launch date for the new iPhone models.
All the leaks we've come across so far point at
a mid-September launch for the iPhone 5S and iPhone 5C
. The smartphones are expected to be announced on September 10 and then to go on sale soon after, if rumors are to be trusted. But as is the case with all leaks like these, nothing is certain until it comes straight from the horse's mouth.
Thanks for sending this in!