New iPhone 6 commercials show off gaming capabilities and Continuity features
12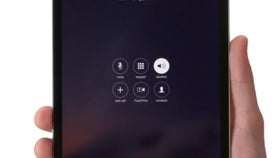 Apple just released two new iPhone 6 commercials, both bringing back the Jimmy Fallon - Justin Timberlake duo that starred in the company's
previous iPhone ads
(back in September).
The first new commercial is all about gaming. It doesn't reveal anything that we didn't already know, telling us that "the new A8 chip is so powerful it brings gaming to the next level" - while Fallon and Timberlake are playing on an
iPhone 6
and
iPhone 6 Plus
, respectively.
The second commercial shows us that it's easy to use an iPhone 6 to make phone calls from a MackBook or iPad, thanks to Apple's Continuity features.
It's obvious that Jimmy Fallon and Justin Timberlake are trying to be funny in both commercials, but in the end we're left with the impression that perhaps they should've tried a little bit harder (especially in the "Gamers" ad) . Check out the commercial below and let us know if you like them.