Cheaper wireless stereo Bluetooth earbuds are coming thanks to Qualcomm's new chip
2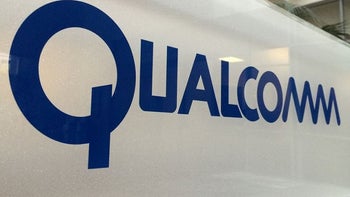 Qualcomm Technologies International Ltd., a Qualcomm subsidiary, unveiled today the QCC3026 chip. This is an entry-level flash programmable, Bluetooth Audio SoC designed for wireless Qualcomm TrueWireless powered
earbuds
. Qualcomm says that the QCC3026 strikes a balance between functionality and cost so that manufacturers can produce feature-rich Bluetooth earbuds that offer quality sound at an affordable price. In addition, the chip reduces power consumption by 50%. This allows new earbuds to run all day without needing to be charged.
The chip allows for such low pricing of wireless earbuds, smartphone manufacturers will be able to include them in the box with their new phones. Already, Oppo has announced that it will use the Qualcomm QCC3026 SoC to power its first stereo wireless earbuds. The earbuds will be included in the box of certain
Oppo Find X
models. The flagship model is powered by the Snapdragon 845 Mobile Platform.
The QCC3026 SoC supports digital assistants that are activated with a press of a button on a pair of wireless earbuds. The chip will help send the audio stream to the listener while capable of passing the user's voice commands to the digital assistant. It also works with Qualcomm's cVc Noise Cancellation Technology to lower background noise for a quieter user experience. And Qualcomm's TrueWireless Stereo application can be deployed on the SoC with a wide range of configured or customized features.
"Consumers are eager for earbuds they can use all day, when they are at home, in the office or out and about without constantly needing to recharge. This latest addition to our portfolio is a very robust and cost-effective true wireless solution that is optimized for both superior sound quality and pricing value, and will allow our customers to put this exciting technology in the reach of millions of more buyers. We were early leaders in the development of true wireless technology and we continue to drive exciting innovation across our audio portfolio that meets the needs of this rapidly evolving and growing segment. Putting so much technology into such a small form factor is a big technology challenge and with this differentiated new offering we are helping even non-traditional Bluetooth wireless headphone customers, like mobile phone manufacturers, to rapidly add valued accessories to their product line ups."-Anthony Murray, senior vice president and general manager, voice & music, Qualcomm Technologies International, Ltd.
Companies considering the production of low-end and mid-range wireless earbuds will be able to obtain a reference design from ODMs in the second half of this year.
source: Qualcomm