New Palm slider invades the FCC with 1GHz processor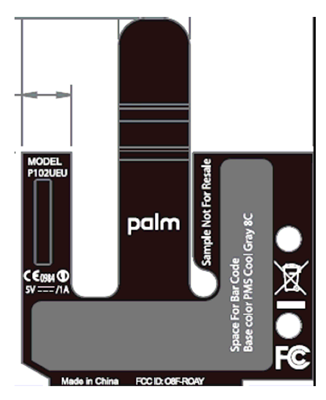 Just when it appeared that time was slipping away for a new webOS phone for this year, the FCC has given the green light to Palm's P102EUE. The handset appears to be equipped with a physical QWERTY slider, a 1GHz processor under the hood and it is Touchstone compatible. Before those in the 50 states and territories start getting excited, the model number hints at a unit destined for an overseas launch.
For those with good memories, you might recall that the P100 was the Palm Pre and the P101 was the Palm Pixi. The P102 would seem to be another Palm phone in the webOS lineup. The EUE means that the phone is a UMTS 3G model headed for the EU. FCC approval is still required for such a device if it has the capability to roam on U.S. soil.
Still, all is not lost as recently the P102UNA and P102EWW showed up on the computer screen of certification provider TUV Rheinland. 'UNA' stands for North American UMTS support while 'EWW' is a code for North American CDMA service.
source:
FCC
,
Engadget