New Amazon Fire HD 10 tablet comes with Alexa hands-free, costs as low as $149
3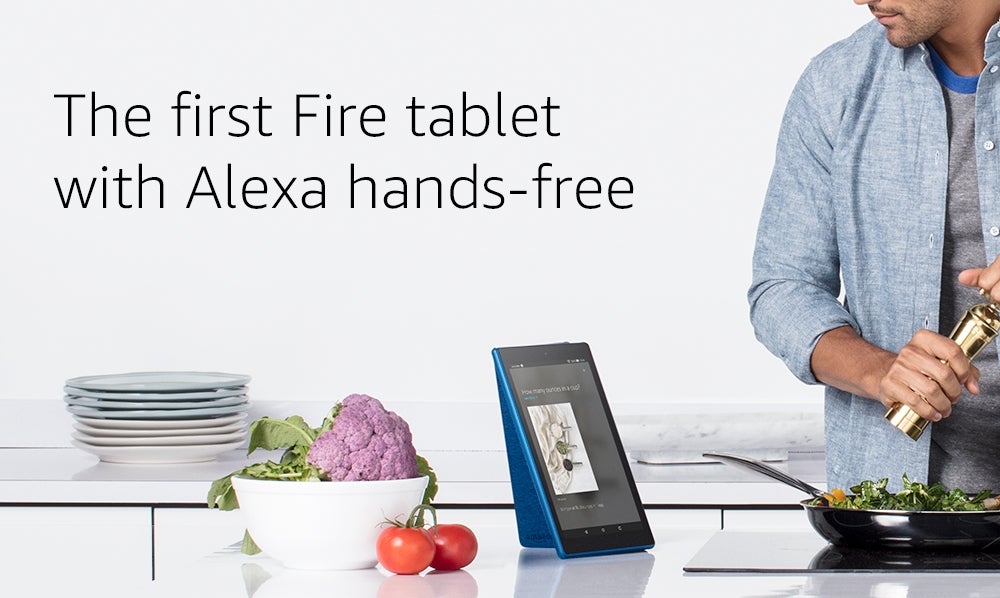 Amazon just announced a brand new Fire HD 10 tablet that replacesthe similarly-named model released back in 2015. Just like all of Amazon'stablets, the new Fire HD 10 is aimed at users on a budget, so it doesn't offerhigh-end features. Still, the device stands out by being the very first Firetablet to come with Amazon Alexa voice integration - this way, you'll be able toask Alexa to perform various tasks for you, including pausing videos, playmusic, read audiobooks, show weather reports, and so on.
The Fire HD 10 2017 sports a 10.1-inch display with 1920 x1200 pixels, and is powered by a quad-core MediaTek processor (unknown model)helped by 2 GB of RAM. Furthermore, the slate offers dual speakers with DolbyAudio, 32 GB or 64 GB of expandable storage space, and 10 hours of battery life.
You can buy the new Fire HD 10 with special Amazon offersdisplayed on the lockscreen, or without. In the first case, the tablet costs$149.99 (32 GB) or $189.99 (64 GB), while the models free of lockscreen adscost an extra $15 each.
The new Amazon Fire HD 10 is available to pre-order startingtoday, September 19, in three color variants: Black, Punch Red, and MarineBlue. The tablet will start shipping on October 11. Do you think you'll want tobuy one?
source: Amazon