NY Times: iPad Pro not yet considered official at Apple
1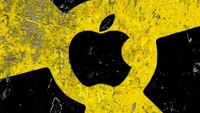 For those of you out there who were hoping and wishing, dreaming and praying for Apple to sneak in the introduction of a 12-inch Apple iPad Pro during today's iPad event, go back to sleep. Dreaming might be the only way that you will find this tablet being unveiled today alongside the
Apple iPad Air 2
and the
Apple iPad mini 3
.
According to a report in the
New York Times
on Thursday, not only isn't the Apple iPad Pro finished yet, inside Apple the large-screened tablet is not even considered official. The report in the Times did confirm that Apple is in the process of building such a tablet.
The Apple iPad Pro is being aimed at business professionals, a group that is still purchasing tablets in a market that has cooled off tremendously. While the iPad still leads the way with a leading 26.9% of the tablet market (ahead of rival Samsung's 17.2%), IDC says that iPad sales declined 9.3% during the second quarter.
Overall, the growth in tablet sales is slowing From 2010 through 2013, the number of slates purchased soared from 18 million to 207 million, according to Gartner. But last year's growth of 55% is forecast to drop to 11% growth this year. You can blame larger-screened handsets, saturation and less demand to upgrade, for the slowdown. Can an Apple iPad Pro turn the tide at Apple? We won't know until next year, when the business-oriented tablet is expected to see the light of day.
source:
NYTimes