NVIDIA buys Icera to integrate 3G and 4G radios in its mobile chipsets
1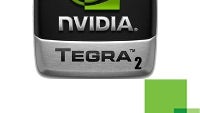 NVIDIA announced that it is buying the Bristol-based
Icera
for $367 million, a baseband company that makes software-upgradeable chips for connection to wireless networks in the 2G, 3G or 4G standards.
The first to market with a dual-core mobile chipset, the
Tegra 2
, NVIDIA's 1GHz creation went into the poster child for Google's tablet version of Android - the
Motorola XOOM
, and then appeared in the first smartphone with two CPU cores - the
LG Optimus 2X
.
NVIDIA Tegra 2
has the GPU, audio, GPS and other chips integrated, but it is lacking one important feature - the baseband modem that allows you to place calls or transfer data over 2G, 3G or 4G networks. The undisputed king in that respect is Qualcomm, as the company has a tradition in making baseband modem chips, so it was only natural to integrate them into its own Snapdragon family of mobile chipsets for one complete package.
NVIDIA now wants to turn its Tegra family into a true system-on-a-chip (SoC) experience for OEM manufacturers, so the acquisition of Icera only makes sense. The Icera CEO, Stan Boland, also had a say: ""
Nvidia's Tegra processor has the most impressive road map in the industry, and it is an ideal match for Icera. As part of Nvidia, we will be able to reach a broader market.
" This purchase sounds like a perfect fit for both companies, certainly more than one
Microsoft-Skype deal
that is about to be announced today.
Icera makes both HSPA+ and LTE reference platforms, and we found this little gem in the HSPA+ Espresso 450 features: "
Icera's IceClear interference-cancellation technology to improve cell edge performance
". Seems like NVIDIA scored a winner at a decent price, but future smartphone and tablet products will confirm if that's indeed the case.
source:
FT