My Xbox Live app arrives on Android, brings increased functionality to iOS
9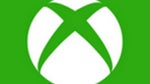 It turns out that after further market research, Microsoft
has discovered
that Xbox users also sometimes own phones that run on competing platforms. Snarky comments aside, Microsoft has finally released the My Xbox LIVE app for Android, and has brought the iPhone version to something approaching parity with the Windows Phone app.
For iOS users the 1.5 update lets you connect with your console, searching for new Xbox content right from your iDevice. Once you find something you'd like to watch you can use your device as a remote control, with the usual play, pause, and fast forward and rewind controls you would expect to use to navigate content. The update also brings improved authentication, and high resolution imagery for new iPad users.
For all you Android gamers, you won't be getting the full remote control treatment that iOS just received, but you will still get to customize your avatar, track achievements, make changes to your LIVE profile, and chat with your LIVE friends. And while you may be lacking the search and console control features seen on the competing platforms, the app is responsive and very well made, most likely belying a level of commitment that will see it catch up with the other apps in the near future.
This should go without saying, but all versions of the app require you to have an Xbox LIVE account already in order to sign in. Hit up the relevant store links below for more information.
Google Play Store
,
Apple App Store