Motorola extends Cyber Monday deals through December
1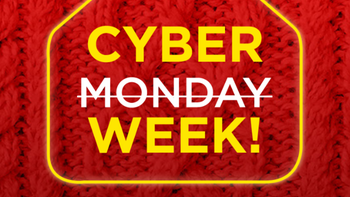 Have you missed
Motorola's Black Friday
and Cyber Monday deals? Well, worry not, because the company is still selling various smartphones at reduced prices, and it will continue to do it at least through December 1, 2018, at 11:59 p.m. CST (this Saturday).
Right now, deep discounts (of at least $120) are available only on Motorola phones from 2017. Nevertheless, there are also a few nice deals on handsets released this year, including the
Moto Z3 Play
and the Moto G6 series. The list below shows exactly how much you can save on all the Motorola smartphones currently on sale in the US:
$100 off unlocked Motorola Moto Z3 Play
$50 off unlocked Motorola Moto G6 (32 GB and 64 GB models)
$6 off unlocked Moto G6 Play
$120 off unlocked Motorola Moto X4 (32 GB and 64 GB models)
$200 off unlocked Motorola Moto Z2 Play
$421 off AT&T's Moto Z2 Force
$320 off non-AT&T Moto Z2 Force models
25% off select Moto Mods (these can enhance the functionality or design of all Moto Z smartphones)
In addition to discounts on the devices listed above, customers can get 20% off Moto Care (aka extended warranty) when buying the following phones: Moto Z3, Moto Z3 Play, Moto G6, Moto G6 Play, Moto X4, and Moto E5Play.