Motorola opens two lawsuits against Microsoft claiming patent infringement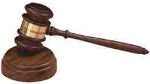 Last month, as we reported, Microsoft opened an ITC complaint against Motorola charging the Schaumburg based firm with patent infringement. Perhaps that is the reason why we are not surprised that Motorola turned the tables and initiated two suits against the Redmond based firm, also claiming patent infringement. Patents were allegedly infringed upon by Microsoft in producing PC Software, mobile software and in Xbox digital coding. The suuits were filed in U.S. District Courts for the Southern District of Florida and the Western District of Wisconsin.
To be more specific, according to Motorola, Microsoft is infringing on 16 patents on products ranging from Microsoft Exchange, Windows Marketplace to Bing Maps. According to the suit, even the Windows operating system infringes on some Motorola patents. The actual plaintiff in the case is the soon to be spun off Motorola Mobility, the cell phone producing arm of the company which is led by CEO Sanjay Jha.
Not content to let the legal papers speak for them, Motorola felt compelled to explain why the company is taking Microsoft to court. Kirk Dailey, corporate VP for intellectual property at Motorola said, "It is unfortunate that Microsoft has chosen the litigation path rather than entering into comprehensive licensing negotiations, as Motorola has mutually beneficial licensing relationships with the great majority of technology companies industry-wide."
source: Motorola via
Engadget