Motorola ATRIX 4G is headed north of the border to Bell some time soon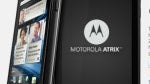 Stirring up the mobile community after its debut at CES, the Motorola ATRIX 4G seems to have already won the hearts and minds of people with its killer hardware and depth of expanded functionality. Naturally, it made sure to make an impression on all those in attendance at CES – and it managed to do it in an impressive manner!
Although dates have begun to sprout up from the ground about its
possible launch date with AT&T
in the US, it now looks as though our friends north of the border will also be seeing this galvanizing Android powered smartphone as well. Out of nowhere, the Motorola ATRIX 4G popped out of nowhere and placed itself snug tightly onto
Bell's web site
.
Right now, the highly prized handset is listed as coming soon, but no official date has been associated with it yet. Nonetheless, Canadians will have plenty to be happy about now that they can sleep knowing that the Motorola ATRIX 4G is on its way.
source:
Bell
via
Android Central