Moto G7 Power and its huge battery on sale at Amazon
2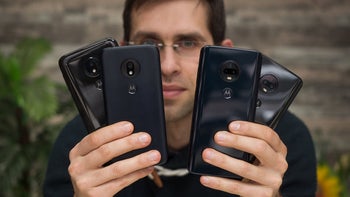 Based on the response of our readers, one of the most popular budget phones of the year has been the Moto G7 Power. The handset carries a 6.2-inch LCD display with an HD+ resolution and a 19:9 aspect ratio. A 12MP camera adorns the back of the device and there is an 8MP snapper in front for selfies. The Snapdragon 632 SoC is found under the hood along with 3GB of memory and 32GB of storage. But the main selling point of this phone, the component that puts the power in the G7 Power, is the 5000mAh battery that the handset is equipped with. You can imagine how long the phone can go without needing a charge, especially because of the HD+ display. If you ask Motorola, they'll tell you that you can go up to three days on a single charge.
The phone is compatible with all four major U.S. carriers and some of their prepaid units as well (Boost, Cricket and Metro).
And if you purchase the device from Amazon
in Marine Blue, you can save $70 or 29% off of the online retailer's regular price of $249.99. That means you will pay $179.99 for the G7 Power. If you apply for an Amazon Rewards Visa Card and are approved, you can take another $50 off bringing the price down to $129.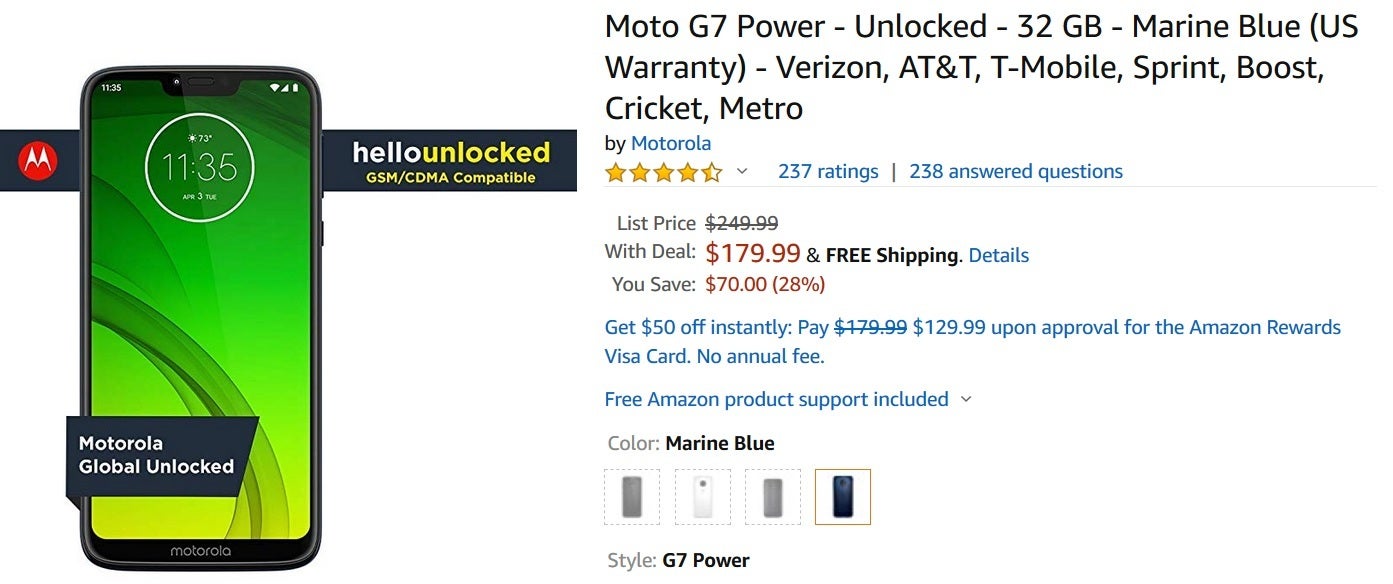 Pick up the Moto G7 Power on sale at Amazon
Just keep in mind that this phone is free at Metro by T-Mobile if you switch. And it does go on sale from time to time, so if you want the Moto G7 Power as your next phone, you might want to see what deals Black Friday brings.