Morgan Stanley: Apple breaks law of economics as high price of iPhone X means higher sales
43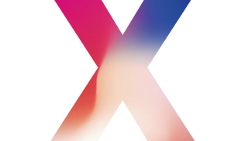 Common sense would have you believe that the high retail pricing of the
Apple iPhone X
will hold back sales of the tenth anniversary model. After all, the phone with 64GB of native storage is priced at $999. The 256GB model will cost you $1,149. Surprisingly, brokerage firm Morgan Stanley says that the higher prices will actually raise demand for the unit. According to the firm's Apple analyst Katy Huberty, "Innovation-led price increases historically boost, rather than hinder, Apple demand."
According to Huberty, Apple's MO is to sell high quality, innovative products at premium prices. She says that demand for iPhone models is based on the average selling price of the phone; the higher the price, the higher the demand and vice versa. Apple apparently figured this out a while back which is why the company doesn't appear to be worried about selling the iPhone X for such a high price.
"Apple is an aspirational brand offering high quality, innovative products at a premium price. As a result, the company escapes the typical trend of declining prices that drive demand for other devices. In fact, demand for iPhone is directly correlated to the direction of ASPs - higher prices, higher demand and vice versa."-Katy Huberty, analyst, Apple
The Morgan Stanley analyst also credits Apple's loyal fans. In Morgan Stanley's AlphaWise US Smartphone survey conducted in April, 92% of iPhone users who plan on upgrading their phone over the next year, said that they will purchase a new iPhone. That bodes well for a strong 2017-2018 for Apple. As a result, Morgan Stanley raised its 12-to-18 month target on Apple's shares to $194 from $182. The stock closed today at $158.73.
source:
CNBC