Mind-boggling choice: Zazzle launches huge collection of iPhone 7 cases, offers full customization
2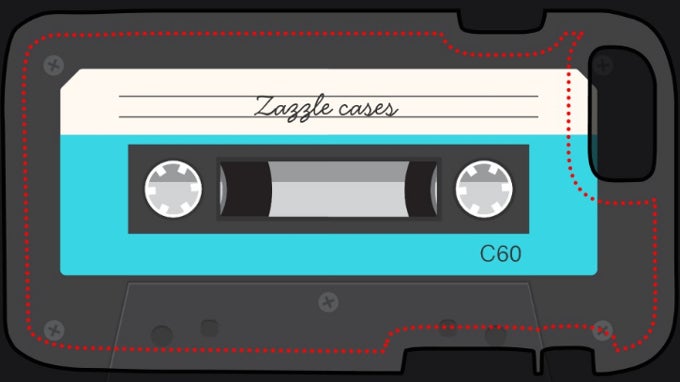 Advertorial by Zazzle: The opinions expressed in this story may not reflect the positions of PhoneArena!
Zazzle is an accessory shop, which happens to offer an insanely large collection of smartphone cases. The company has partnered up with case manufacturers such as Carved, Case-Mate, Otterbox, and Uncommon, to populate its gallery of phone covers, and offers its customers the choice to fully customize their case before checkout. The phone protectors feature a high-quality print with vibrant colors, which Zazzle promises will look like this for a long time.
The company has now revealed its collection for the new
Apple iPhone 7
and
iPhone 7 Plus
. There are a lot of different designs and prints to choose from, and most of them are further customizable before ordering. For some cases, the user is allowed to change the size and placement of the printed pictures, some allow one to pick the background color of the picture, others allow for a choice between glossy or matte finish, some have a place for custom text, and some come in either slim or extra protective form factors. You also have the choice of uploading your own photo and making a case that is entirely yours.
Thankfully, the products are all split into different categories to make it easier to find the right case for you. You can either shop by design type (funny, cute, marble, rose gold, et cetera), or by case-maker brand. Check out the link below to browse through all the iPhone 7 and 7 Plus cases that Zazzle has on offer.