Microsoft hints at cross-compatible Windows 8/Xbox One apps.
3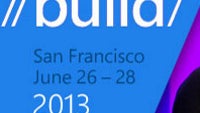 Microsoft appears, by all means, to be working hard to harmonize their platform ecosystem by streamlining the development process. Redmond's chief Developer & Platform Evangelist, Steve Guggenheimer, dropped several hints during day two of Build 2013 indicating that
Microsoft sees a point in time when Windows 8 apps will be cross-compatible with the upcoming Xbox One.
This sounds to us like a logical progression of an internal strategy taking place – we already knew that the forthcoming console runs two engines – the Xbox OS runs games and a separate Windows 8-based OS executes apps. Once the massive grunt work involved in ensuring your apps reach as many users as possible across different platforms goes the way of the dodo, we can definitely see developers wanting a piece of the action. Enticed? Guggenheimer continued teasing developers by entertaining the notion and
suggesting you get a 'head start' by developing apps using Windows 8 tools that will supposedly be almost identical to those for Xbox One.
"Well, if you want to know how to sort of get a head start about thinking about developing for Xbox One, the logical thing to do is to go build Windows 8 applications."
Hit the source for the full Day 2 Keynote speech.
source:
Channel 9 (video)
via
Neowin