Microsoft appoints activist investor chief to its board of directors
1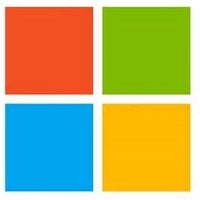 The pending departure of Steve Ballmer from Microsoft has created a rather interesting gossip circle as to the "how" and "why" he is departing, especially so soon after announcing the not so simple task of reorganizing the whole company.
Now that Microsoft is getting into the mobile phone manufacturing business with its
announced deal to buy Nokia's Devices & Services unit
, the speculation as to
who might be placed in the CEO chair
is sure to get kicked up a few notches.
That speculation is sure to cast a shadow over another development that was quietly announced by Microsoft this past weekend. ValueAct, an activist investor firm entered into a "cooperation agreement" with Microsoft which gives the former company's president, G. Mason Morfit, a seat on the latter's board of directors.
The appointment to the board will take effect by mid-2014, but Morfit will begin having regular meetings with company directors and officers to "discuss a range of significant business issues."
ValueAct owns just 0.8% of Microsoft. That is more than your casual investor, but less than a serious institutional investor. Still, it seemed to be sufficient enough that ValueAct Capital was positioning itself to start a proxy battle with Microsoft over pretty much everything, product strategies, accountability to shareholders, pick an issue. Microsoft clearly capitulated to avoid such a mess.
A statement attributed to Steve Ballmer reads like someone got caught with their hand in the cookie jar, "Our board and management team are committed to enhancing growth and value for Microsoft shareholders and we look forward to ValueAct Capital's input." Steve Ballmer said that?
This does not mean that ValueAct is going to take the role of a seagull, fly everywhere, make a mess and take a crap on everything. Thankfully, the entity is known to take a long-view on things. We cannot help but wonder if Morfit knows what he is getting into though with so much of Microsoft's transition already taking hold as a "devices and services" company.
source:
Windows IT Pro