MetroPCS will be launching the BlackBerry Curve 8530/9300 starting on July 19?
This article contains unofficial information.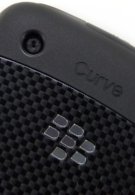 Most consumers would quickly look away at prepaid wireless carriers if they're in the market for smartphones, but in the last year, we've seen a handful of devices make their presence so strikingly. MetroPCS isn't a stranger in this market as they've been able to show time after time how they're able to stay competitive in the market with their inexpensive rate plans and wide range of handset offerings. The BlackBerry Curve 8330 has long been a favorite staple in their lineup, but it looks like the BlackBerry Curve 8530/9300 might be very well on its way to the prepaid wireless carrier. PhoneNews is reporting that the device is going to be launching on July 19th with a price point of $299.99 before an additional $50 mail-in-rebate – which isn't a bad thing when you take into consideration its no-contract status. Although it might not be the most ground breaking BlackBerry handset on the market, it should still prove to be an attractive solution for customers.
RIM BlackBerry Curve Specifications
|
Review
source:
PhoneNews