LG Stylo 5 and Moto G7 Play arrive at Metro by T-Mobile, prices start at $0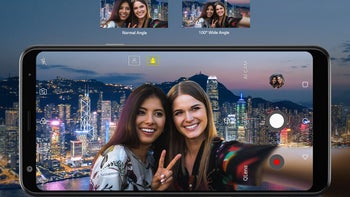 Nationwide prepaid carrier Metro by T-Mobile just released two new smartphones that can be had for as low as $0 (zero bucks):
LG Stylo 5
and
Motorola Moto G7 Play
. Metro lets you get any of these two phones for free only if you switch from another carrier, excluding T-Mobile, port-in an existing number and sign up for a new line of service. This is an offer that you should definitely consider if, for some reason, you're unhappy with your current service provider and you need a new affordable handset.
Metro by T-Mobile's LG Stylo 5 normally costs $239.99, while the Motorola Moto G7 Play is normally priced at $179.99. If you're already a Metro customer, you can purchase the Stylo 5 for $179.99 ($60 off) with a new line activation or upgrade.
Recently released by several other US carriers, the LG Stylo 5 (pictured above) is an Android 9 Pie smartphone that sports a 6.2-inch Full HD+ display and has a built-in stylus pen. Other notable features include a Qualcomm Snapdragon 450 processor, 3 GB of RAM, a wide-angle front-facing camera, and a 3500 mAh battery.
As for the Motorola Moto G7 Play, this, too, is an Android 9 Pie handset that was launched earlier this year on other carriers. Powered by a Qualcomm Snapdragon 632 processor, the Moto G7 Play sports a 5.7-inch display with 720 x 1512 pixels, further featuring 2 GB of RAM, splash resistance, and a 3000 mAh battery.