Meet Trigger - the new gesture launcher for Android
4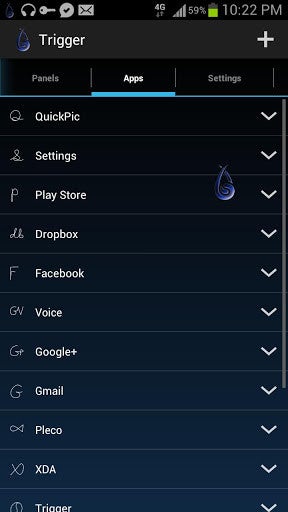 There is a new gesture launcher in town, folks, and it is called Trigger. We've been hearing about it, and there was even a teaser video released last summer, but now everyone with an Android device can download it.
The ad-supported version allows a maximum of six gestures, while the full variation is $1.99, so you have the option to try it out before you decide to, ahem, pull the Trigger.
It's a very basic premise - the Trigger icon stays on top of every screen in the interface, so you can call the gesture-drawing field at any time. There are tens of options to call a preset action, including quick draws in any direction that are meant for quick start.
If you frown upon the icon staying on top, you can show/hide it via the Search button, from the notification bar or by shaking the phone.
You can also call whole panels with apps, info, toggles, images, settings and so on, quickly via a simple gesture. Check it out from the source link below, which will take you to the ad-supported version.