Meerkat beats Periscope to the Google Play Store
1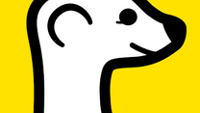 Meerkat and Periscope are the two livestreaming apps that Android users have been waiting for. Both allow users to stream live video over Twitter and both have been available for iOS users. Last month,
Meerkat started offering a beta version of the app to Android users
, and today the app is out of beta and in the Google Play Store.
Users click on
stream
and all of their Twitter followers will instantly be able to view a live feed. Those followers who also have the Meerkat app will receive a push notification when someone they follow on Twitter starts a live stream. The app also lets users comment on the video and interact with it.
Periscope, which is Twitter's livestreaming app, has posted on its website that an Android version is in the works. The app recently received a lot of media attention when 66 Periscope feeds were discovered illegally
showing the pay per view cablecast of the Floyd Mayweather-Manny Pacquiao fight
. Thirty of the streams were shut down and 36 signed off before getting caught. T-Mobile CEO John Legere admitted to watching the fight using one of the Periscope feeds.
Meerkat is a free download from the Google Play Store. You can install it by clicking on the sourcelink.
source: Meerkat (
GooglePlayStore
) via
Engadget