Marvel Future Fight gets big Doctor Strange-themed update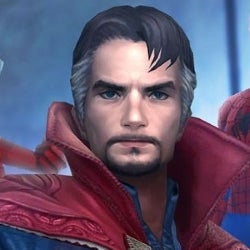 In time with the release of the Sorcerer Supreme Doctor Strange movie, Netmarble Games and Marble unveiled a a Doctor Strange-themed update to the MARVEL Future Fight action RPG. The update brings key characters and uniforms inspired by Marvel's Doctor Strange, as well as new combat content.
Also new is a PvE adventure "Epic Quest," in which players follow the journey of the Master of the Mystic Arts. In Epic Quest, players will clear missions with Doctor Strange in order to recreate his origin story – from suffering an unfortunate accident to obtaining supernatural powers, all the way to becoming Earth's Sorcerer Supreme.
There's also a "King of the Hill" mode for PvP fans, designed for top players who conquer the last floor of Shadowland and aspire to the Throne. The first Master and challengers will continue competing against each other for the Throne through fierce battles.
Other new gameplay features brought with the update include Doctor Strange's Team Aboard (Doctor Strange, Mordo, Wong, Kaecilius, The Ancient One, Satana, Hellstrom, and Clea), new uniforms, alliance battle improvements, a Timeline Battle Autoplay x10 function, and a revamped Auto Search Again function to speed up the progress of Dimension Rift.
MARVEL Future Fight is available worldwide in the App Store and Google Play.