March Madness is free this year on your Apple iPhone or iPad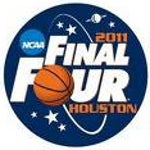 The calendar reads March which can mean only one thing for sports fans-March Madness! And this year, the NCAA Men's Basketball Tournament can be viewed for free thanks to streaming video from CBS and Turner Sports. The action will be available for those on the go carrying an Apple iPhone or iPad. Other mobile platforms will not be receiving the feed. The app will be made available on iTunes starting on March 10th, and will work over Wi-Fi or 3G. The tournament kicks off on March 15th.
This will be the first year that the games will be offered for free on the iPhone and iPad. Last year, fans had to download a paid app to view the streaming feed. Perhaps if all goes smoothly, we will see the action streamed to other mobile platforms next year. But for now, Apple iPhone and iPad users will get an oversized slice of March Madness without having to pay an extra penny.