Make money from your stunning iPhone photos with Foap
8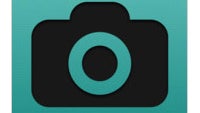 Today's mobile phones take better pictures than ever beforeand with the small and compact size it seems that you always have your phonehandy when a great shot comes about. If you're a loyal PhoneArena reader,you've definitely been blown away by the images featured in our "Cool images,taken with your cell phone" segment.
A new service called Foap is looking to harness the powerand creativity of today's smartphone camera and bring it to the stock photoworld. Foap charges buyers $10 per photo and the photographer (potentially you)gets $5 from each purchase. They just launched their iPhone app in the AppleApp Store and plan on releasing an Android version relatively shortly.
Now before you go and upload your entire library, there aresome guidelines. First of all, Foap checks out your photos and approves themfor the site. All images need to be at least 1,000 pixels in height or length.Photos that Foap feels are inappropriate, are too similar to the currently availableimages, or just plain don't look good, whether it be because of sharpness,exposure, poor composition, or otherwise, won't be accepted.
Finally, while youmay think your Instagram vintage filters made last night's dessert really "pop"on Facebook, stock image buyers aren't interested. Foap does not accept anyimages with filters and frames added to them unless it's just a filter that wasused to increase contrast or sharpen colors.
Ready to launch your career in iPhonetography? Head on overto the App Store to download Foap for free and start building your photoportfolio today.
source: Foap
Recommended Stories