Make it a resolution not to text and drive in 2011; take time to watch this video with loved ones
6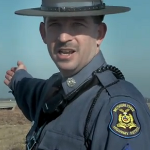 With New Year's Eve upon us, this is the most dangerous time of the year for drivers. Add to that the horrific statistic that those who text and drive raise their odds of being involved in a wreck by 23 times. Think about that for a moment. That is why it is important to be focused behind the wheel, not just for this weekend but all of the time. No matter what is being texted, it can wait until you have reached your destination.
With this in mind, AT&T has released a documentary showing real-life stories of those who have suffered a life changing incident because they were texting while driving. Texting and driving can change your life permanently and not only could you end up in the hospital, if you are the reason for somebody's injury or death, you might find yourself in jail.
Take time today to watch this video with the people you care about. Without being overly dramatic, we can easily say that you could end up saving a life.
source:
AT&T
via
AndroidandMe