MIUI 7 to start global rollout October 27
2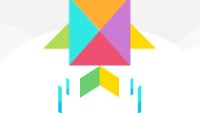 Xiaomi is almost ready to roll out the newest version of its Android software, MIUI 7. The company says the global rollout for the stable version of MIUI 7 will begin next Tuesday, October 27th. The MIUI software has a history of looking
not unlike iOS
, despite being based on Android, and Xiaomi itself has a history of making devices that
look quite a bit like iPhones
, but the company has claimed it is going to create its own design aesthetic.
While MIUI 7 keeps the general no-app drawer look of iOS, it is doubling down on customization options. There are three new official themes, including: "High Life", which uses dark tones and features a jet lockscreen and tuxedo Themes app icon; "Pink Blush", which uses pink tones and has a female Contacts app icon (because pink is for girls, obviously); and, "Ocean Breeze", which uses blue tones and has a sailboat Contacts icon.
There are also thousands of curated themes to choose from, and MIUI 7 offers new options for your homescreen. You can have an animated weather lockscreen that changes with the forecast, or even games. MIUI shows a lockscreen game where you play as Superman and have to avoid kryptonite, but doesn't mention if it has the rights from DC to do that.
MIUI users have had the option to change the text size for a while, but now there is a new XXL size option for those who like to have text so big that you can only fit two words per line. There is a new Baby Album which will automatically recognize pictures of your child and keep them in a special album for you, and a new Child Mode for when that baby gets hold of your device. Child Mode prevents access from emails, contact information, home screen layouts and more, and only allows access to the apps you want.
Xiaomi says that MIUI 7 will feature 30% faster response times, and 10% better battery life. The last feature added is called "Showtime", which allows you to set a custom photo or even a 5-second video that will appear on your friends' devices as your caller ID when you call.