Xiaomi needs to try much better not to look like a blatant Apple copycat
84
This article may contain personal views and opinion from the author.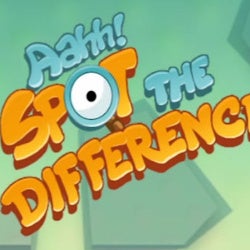 When Xiaomi unveiled the Mi 4 today at a massive event in Beijing,
I referred to it as a company that's often said to be 'the Apple of China'
. It seemed self-evident - while Xiaomi's business strategy to sell devices at nearly zero profits reminds much more of Amazon, Xiaomi itself blasts out Apple look-alikes product after product. Not just this, its events are very reminiscent of those of the Steve Jobs-led Apple, and Xiaomi chief executive Lei Jun dresses in a black turtleneck, blue jeans, and pulls out a 'one more thing'. Literally.
Yet, Xiaomi's global vice president Hugo Barra, a former top-level Google exec that presented the world to devices like the Nexus 7, fiercely disagrees.
"We're not copying Apple's products. End of story,"
Hugo Barra exclaims. He does not stop there, though, also saying that comparing Xiaomi to Apple from the media equals to
"sweeping sensationalist statements because they [the media] have nothing better to talk about."

"We're not copying Apple's products," says Xiaomi. But is it really so?
So I thought that I may have fallen in the trap of herd-mentality and thrown an unfair allegation at one of China's leadest phone makers. It was time for re-assessment.
I did not have to go far: Xiaomi's previous product announcement was the MiPad, a 7.9-inch tablet with a 2048x1536-pixel display. Hm, where have I seen that before? Ah, wasn't it the iPad mini with Retina display that features the absolute same form factor: not just the same size and resolution, but also the same - rather atypical for Android - 4:3 aspect ratio.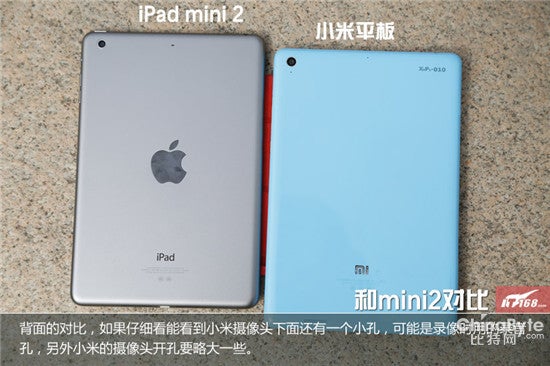 iPad on the left vs MiPad on the right
What's more, the design similarities are striking even to the untrained eye: the same rounded edges, the same positioning of the camera. Heck, even the logo of the companies is at the exact same position! At this point, you'd think that any sane person would admit that we're dealing with an obvious copy, or even clone.
Barra, however, argues that "if you have two similarly skilled designers, it makes sense that they would reach the same conclusion. It doesn't matter if somebody else has reached the same conclusion."
The problem in Mr. Barra's statement is that design is not a mathematical equation where there is only one right solution. You can have many beautiful designs - the HTC One (M8), for instance, is beautifully designed, yet it does not copy Apple in any conceivable way. Xiaomi products, on the other hand, have a long history of doing just that (and they're copying not only Apple for that matter).
That's not all, though, Xiaomi is copying not merely the design of Apple products - its copying the way it presents products in its website, the structure of their presentation, and even the way Steve Jobs dresses. Can you guess where the image below comes from?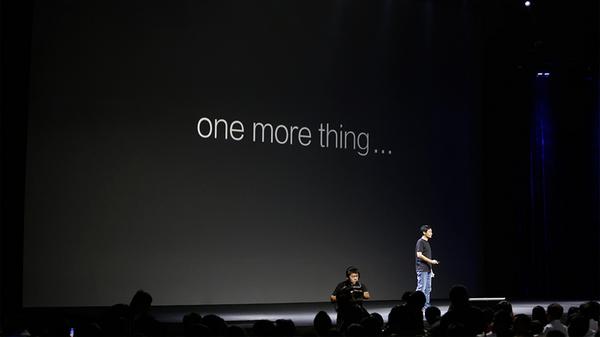 Yes, it's a real picture, from Xiaomi's Mi 4 presentation where CEO Lei Jun (dressed in a Steve Jobs-copied uniform) brings a 'one more thing' (it was the Xiaomi MiBand, for the curious). Rather than admitting the obvious, however, Hugo Barra goes on a tirade about how
"we are not the only ones who have adopted the Steve Jobs presentation style. The whole world has done that."
No, Mr. Barra, there is no other company in the world that has its CEO dressing like Steve Jobs and using the same words he used. Nada, zilch.
Finally, at the end of the day, I can go to sleep in peace: I have seen more than enough proof that the only thing sensationalist thing about Xiaomi copying Apple (and other companies) is the way its executives are hypocritically denying it. What do you think?