Latest HTC EVO 3D update removes Carrier IQ
9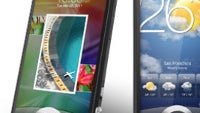 If you have purchased Sprint's HTC EVO 3D, along with an Android smartphone with 3D capabilities, you've gotten a little surprise -
Carrier IQ
's software preloaded on your device. If you don't remember what Carrier IQ is - we should remind you about the huge scandal that blew up a couple of weeks ago with pre-loaded keylogging software on devices.
Good news is that the latest HTC EVO 3D maintenance update gets rid of that. The HTC IQAgent and IQRD are now no longer listed as active processes in the device, and you can see this yourself on the screenshots below.
If you haven't yet updated to the latest version, make sure to head on to Settings -> About phone -> Software udate and get it.