LTE phones to hit 4-5% all phone shipments in 2012
3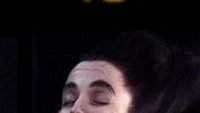 LTE phones
seemed to be everywhere at CES 2012, but while the US is in the forefront of a global run towards 4G LTE networks, the technology is still far from being in everyone's pockets. Actually, there are 50 carriers across the globe that have rolled out an LTE network and shipments of smartphones supporting the high-speed network are expected to amount to between 25 to 30 million units in 2012, Taiwan-centric DigiTimes released estimates based on its industry sources.
When it comes to smartphones, US, Japanese and Korean carriers have mostly voted for handsets manufactured by
Samsung, LG, Pantech and HTC
, and partly Motorola Mobility.
At CES 2012, though, Nokia promised to make a splash with its LTE-enabled Nokia Lumia 900 in the States, and the Apple-rumor mill has also churned, uttering words about a possible LTE-enabled next-gen iPhone. The whole industry seems to be rushing to adopt the technology in 2012 - RIM, Sony and ZTE are also expected to bring LTE devices sometime in 2012.