LG Optimus T is priced super inexpensively at $29.99 & out by November 3rd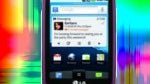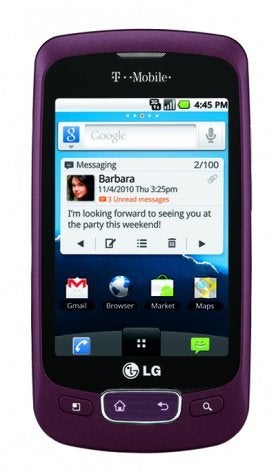 LG Optimus T for T-Mobile
Who said that there aren't any inexpensively priced new Android powered smartphones? As we've been witnessing of late, there have been a rash of Android handsets finding themselves in the entry level segment – and the LG Optimus T is one of them.
Finally, we know that pricing is set for $29.99 with a new 2-year agreement and will become available starting on November 3rd. When you look at it more closely, it's very surprising to see this one priced where it is when it features a 3.2" touchscreen display, 3-megapixel camera, and Android 2.2 Froyo on board.
Sure it might not necessarily blow away most people, but at least it offers all of the wonders that Android 2.2 has to offer without costing you an arm or a leg. And even better, it's going to be a great solution for those who just want to take advantage of the bare essentials that the platform has to offer.
So if you've been waiting for something better than the usual mix of feature phones, but don't want to spend a load of money on a smartphone, then the LG Optimus T just might be the ticket you're looking for.
source:
Facebook