LG Optimus S to resume Gingerbread update on April 4th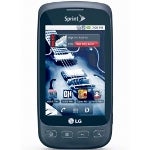 Back last September, Sprint started rolling out the
Gingerbread update for the LG Optimus S
. But
the update had to be halted when owners of the device started having some issues
. Some owners were having problems recharging their phone or connecting to data. Other problems included the failure of predictive text to appear while typing on the virtual QWERTY, an incorrect message would appear stating that the microSD card is unmounted, and when connected to a
PC
, the device was unrecognized by Windows XP, Vista, or Windows 7
It is now more than a half a year later and it seems that
all of the bugs have been removed
from the Android
2.3
update which will roll out to LG Optimus S users starting on Wednesday via a staggered OTA process. It will
take up to 21 days to complete sending out
Gingerbread to every Sprint LG Optimus S user. So if you don't get the update Wednesday, don't panic because it is coming.
The update will fix the bugs listed above and will also repair a problem with the volume on voice calls, update the color scheme (darker notification bar, black-based menus), add a new virtual keyboard (supports multi-touch input and a smart auto-correction function), improve cut-paste function, add a new integrated application for easier access to downloaded files, update the camera application and add applications for power management and a task killer. Of course,
the update installs Android 2.3 on the phone
. The new software version is LS670ZVJ.
source:
Sprint
via
Phandroid