LG Optimus LTE confirmed for Canada: exclusive on Bell, $629 off-contract
4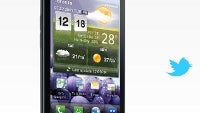 The impressive
LG Optimus LTE
first launched in Korea with the prospect of a launch in North America uncertain. Now, we're finally sure that it's arriving, but the first country to get it will be Canada and carrier Bell will have the exclusive rights to sell the 4.5-inch LTE smartphone initially. The off-contract price stands at 629 Canadian dollars, but a subsidy will also probably take place.
So what's the LG Optimus LTE about? The handset finally
brings LG on par
with other high-end offerings like the Samsung Galaxy S II from rivals like Samsung.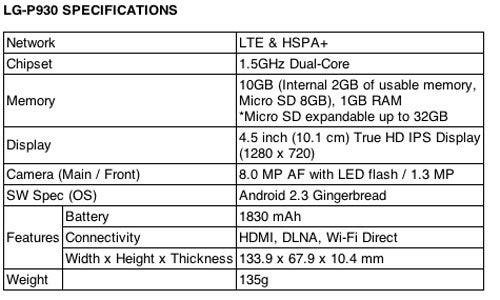 The biggest focus of course falls on the display and the whopping resolution of 720x1280 pixels definitely makes a difference. Otherwise, the display is an IPS LCD one.
Under the hood, the
Optimus LTE packs a serious punch
– a dual-core 1.5GHz processor paired with 1GB of RAM. On the back, there's an 8-megapixel camera capable of capturing 1080p footage. Now, hopefully all this means that the handset will also arrive stateside and the sooner the better.