LG GS170 for T-Mobile is getting an unusual price increase?
0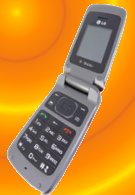 It was about a month ago when we checked out the entry-level LG GS170 for T-Mobile which was one of the few devices to finally bring LG's presence onto T-Mobile's lineup. Although it clearly wasn't anything that spectacular, especially when its performance was below average for its category, its free price point with a contract dictates its budget and fitting nature. However, it appears as though T-Mobile might be doing something that's rather brazen of them – specifically, they're increasing the the cost of ownership for this already fittingly priced handset.
Based on a leaked internal document, the basic flip handset will see its 2-year on-contract price jump from its current free status to $9.99. Say what you may, but its definitely considered an orthodox practice. If the device itself isn't selling well, how about throwing in some kind of free accessory instead – as opposed to increasing its price. Regardless, that $59.99 no-contract price is looking mightily fine – especially if you're considering that $9.99 pricing.
LG GS170 Specifications
|
Review
source:
TmoNews