LG G3's official model number is D855 (at least in the UK)
7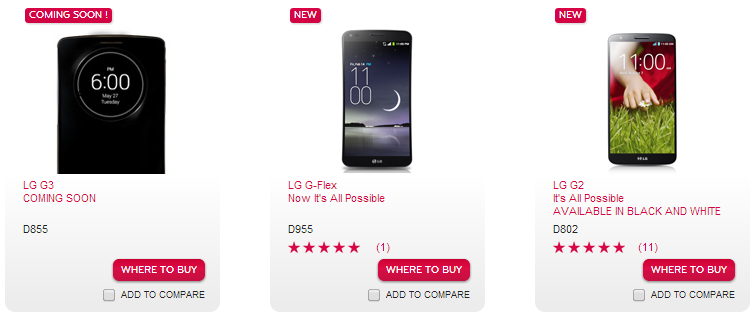 While LG already confirmed the existence of its upcoming
G3
flagship smartphone, as well as the fact that it's going to announce it on May 27, the company didn't confirm any of the handset's model numbers. Well, not until now. It's been discovered that the G3 has its own webpage over at LG UK's official website, where we can see that the device is identified as the
LG D855
.
This model number was first spotted in late April, although at that time we couldn't be sure it was related to the G3. Back then, the User Agent profile of the D855 mentioned a 1,080 x 1,920 pixels display. In the meantime, the UA profile has been updated, now listing 1,440 x 2,560 pixels as the handset's screen resolution. This confirms - once more - the fact that the G3 should be LG's first smartphone to have a Quad HD display (most likely one that measures 5.5-inches).
There's not much to see over at the LG G3 D855 webpage - just a mysterious image taken from
this promo video
that we already presented to you. Anyway, it's not like we didn't see lots of LG G3 press photos until now (
here
,
here
, or
here
). We also got a peek at
the smartphone's QuickWindow mode
.
We're now only one week away from the day when the LG G3 will be finally announced. Naturally, we'll let you know everything about it as soon as official details start pouring in.

sources:
LG UK
,
LG
(.xml file) via
MyLGphones