LG D855 (possible G3 variant with a 1080p display) certified in Indonesia
14

LG this morning revealed that it would host several press events
on May 27
, and all signs are pointing to the fact that the company intends to announce
its new G3
flagship smartphone then.
As reported many times until now,
the G3 will have multiple versions
. One of them may be the LG D855, which recently received a certification from Indonesia's Postel (the country's equivalent of the FCC). The D855 was certified by Postel on April 22.
The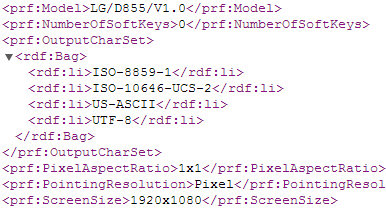 D855 also has its own User Agent profile over at LG's website. However, the UA profile currently lists a 1080 x 1920 pixels display, although it's said that it initially mentioned a Quad HD (1440 x 2560) one. This could be a mistake, or we
might
look at a lower-specced variant of the G3 - but that's just us speculating. In any case, Android 4.4 2 KitKat and LTE connectivity also appear among the features of the new D855.
Not long ago, we told you that another alleged G3 model, the
LG D850
, had an official UA profile, too. This one is still listing a 1440 x 2560 pixels screen.
Of course, the D855 might not be a G3 after all. That's the problem with speculations: we can't be sure of anything until official details are announced. Hopefully, we'll find out everything there is to know about the LG G3 and all its versions on May 27.
sources:
Postel
,
LG
(.xml file) via
My LG phones